News Archive
NEWS ARCHIVE
Lane Closures On Highway 169 Between Zimmerman And Long Siding To Start July 8
07/05/2013 - 10:40 AM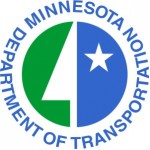 Beginning Monday, drivers may experience congested travel in both directions on Highway 169 between Zimmerman and Long Siding.
The construction will consist of resurfacing the road, extending turn lanes, closing crossovers and repairing guardrail and underground pipes.
MnDOT says the closures will happen from sunrise to sunset through mid-October. No closures will arise on Highway 169 northbound from 10 a.m. Fridays to 5 p.m. Saturdays, or on Highway 169 southbound from 11 a.m. Saturdays through 10 p.m. Sundays.