News Archive
NEWS ARCHIVE
Page [
<<
270
271
272
273
274
275
276
277
278
279
>>
]
10/15/2012 - 9:00 AM
At 5 A.M on Sunday morning, St. Cloud police were called to the St. Cloud Hospital in reference to a stabbing. The 29-year-old male victim was found with multiple non-life-threatening wounds, and was partially unable to respond to police for questioning.
At this time the police are actively investigating the case, but if you have any information on the case, please call the police department at 251-1200 or CrimeStoppers at 255-1301.
10/15/2012 - 8:45 AM
On Friday morning St. Cloud Police were called to a hit-and-run accident at the intersection of Waite Avenue and West Division Street.
According to the police report, a 50-year-old Waite Park resident said that while walking across Division Street in the east crosswalk a vehicle hit the victim. The victim received non-life threatening injuries and declined medical attention.
Until Sunday, police were looking for the suspect who was described as a woman in her late 60's to early 70's. Police later identified the suspect as 67-year-old Diane Frances Williams of Waite Park.
The case has been forwarded to the City Attorney's office for gross misdemeanor charges of hit and run.
10/15/2012 - 8:30 AM
Utility work will begin today on 33rd Avenue North from 3rd Street North to 8th Street North. The utility work is expected to last until tomorrow.
The roadway will be closed and detours will be posted.
10/15/2012 - 11:00 AM
October is Breast Cancer Awareness Month and The Minnesota Department of Health says that it is an opportunity for women to learn about breast cancer and the benefits of screening and early detection. The MDH and Sage Screening Program are reminding women that they can receive free mammograms year-round.
The free mammograms are available to uninsured and underinsured women who are over 40-years-old.
Women who would like to schedule a free mammogram should call Sage at 1-888-643-2584. Women that are new to the Sage program are also eligible to receive 10 dollars for getting screened.
10/15/2012 - 10:50 AM
The Initiative Foundation awarded the St. Cloud Downtown Alliance Foundation in support of a redevelopment marketing effort for Downtown. The Downtown Alliance will work with a number of strategic partners such as the St. Cloud Economic Development Authority to make a marketing plan and materials.
The project aligns with the Community Priorities, which is a community-driven visioning process launched last year by the Initiative Foundation, long with with support from the St. Cloud Times.
The goal of the project is to position Downtown St. Cloud as our regional core and to promote it as a valuable asset, as the Downtown Alliance along with the Downtown Council, who the Alliance funds, strives to promote a strong and economically healthy part of town.
10/12/2012 - 9:30 AM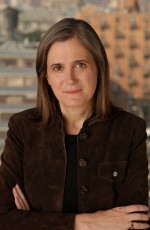 For fans of the progressive radio show "Democracy Now!", there's good news coming from St. Cloud State University. On Wednesday, October 17, radio and television host and journalist Amy Goodman will be speaking at the Ritsche Auditorium. Her presentation is about the media's focus on polling numbers and candidate gaffes, as well as the impacts of restrictive voter ID laws that are making it harder for some people to vote, among other topics.
Goodman, who is a New York native and a Radcliffe College graduate, is a part of the "Democracy Now!" Silenced Majority Tour, which is in conjunction with St. Cloud State's Global Social Responsibility Conference. Her presentation starts at 7 p.m.
Admission is free to students of SCSU or St. Cloud Technical College, and public admission is $5.00.
10/12/2012 - 10:00 AM
According to St. Cloud State University Meteorology Professor Bob Weisman, a red flag warning is out this afternoon to the west of Alexandria. Despite only having highs in the 50's, the 20-mile-an-hour winds, low humidity, and dry conditions due to lack of rainfall, will pose a serious risk for spreading wildfire.
Weisman says that unfortunately, the other major weather news this weekend is that the best chance for some major rainfall Saturday will likely miss central Minnesota to our south. While southern Minnesota and northern Iowa could be seeing some substantial rainfall, this storm will likely track far enough to our south to just produce a few scattered showers over us.
However, any storms will likely be just scattered. Weisman adds that won't help the rain shortfall over central Minnesota, which is now up to 8.25 inches at the St. Cloud Airport since June 1. In fact, St. Cloud has now been completely dry since September 21. Central Minnesota continues to be one of the driest parts of the state with the rain shortfall in the 8-10 inch range over Paynesville, Spicer, New London, Elk River, and South Haven.
10/11/2012 - 9:40 AM
Stearns County Auditor & Treasurer Randy Schreifels is reminding everyone living in the county that property taxes are to be paid next week. The second half of the 2012 real estate tax is due next Monday. Schreifels says that this is the last day to pay it without penalty.
Tax payments can be made online at by clicking "Property Taxes Due" and using either E-Checks or credit card, in person at the Stearns County Service Center at 3301 County Road 138 or the Treasurer's Office in the Stearns County Administration Center at 705 Courthouse Road in Room 136 downtown, or mailed, although mailed payments have to be postmarked to the post office and not to a private postage meter machine.
Late payments will be returned to the payer if the proper penalty isn't included, and state law doesn't allow any exceptions with penalties. Penalty rate information is located on the reverse side of the tax statement.
Property owners may sign up to receive tax statements and Truth in Taxation Notices by email. To get started, go to the link above, click on Property and Roads, and then Property Taxes and Requests Electronic Statements.
For questions, contact the Treasurer's Office at 320-656-3870, or email him at taxes@co.stearns.mn.us.
10/11/2012 - 9:20 AM
Are you the kind of person who enjoys the hunt for interesting items at cheap prices? Then Stearns County may have something for you. The Stearns County auction will be held this Saturday at the Public Works Building, which is located at 455 28th Avenue in St. Cloud, just south of Mills Fleet Farm.
The county is selling seized and surplus property such as various cars and trucks, computers, file cabinets, desks and other office equipment. The bidding will start at 10 A.M.
For more information on the auction, visit this link
10/10/2012 - 9:40 AM
St. Cloud area veterans who are confused about their benefits have the opportunity to receive free counseling on Oct. 16.The nonprofit organization Disabled American Veterans is traveling across Minnesota to help veterans understand the details of the benefits and services they have earned.
DAV says there are many changes from year to year and many veterans are confused.
DAV will be at the St. Cloud Veterans Affairs Medical Center Tuesday from 9 a.m. to 4 p.m.
DAV's Mobile Service will be traveling Minnesota from Oct. 15 to Oct. 19.
Oct. 15 -
Buffalo American Legion
304 10th Avenue South
Buffalo, Minn.

Oct. 16 -
St. Cloud V.A. Medical Center
4801 8th Street, Building 111
St. Cloud, MN

Oct. 17 -
Kandiyohi County Veteran Service Office
22000 23rd Street Northeast
Willmar, Minn.

Oct. 18. -
Renville County Veterans Service Office
105 South 5th Street
Olivia, Minn.

Oct. 19 -
McLeod County Veterans Service Office
2381 Hennepin Avenue North
Glencoe, Minn.
10/10/2012 - 9:10 AM
The Initiative Foundation is hosting a workshop called "Exporting Basics and Beyond" on Friday, from 9AM to 2PM in Little Falls. The workshop will emphasize the importance exporting can have on the growth of local businesses and it will feature a keynote address by the executive director of the Minnesota Trade Office Katie Clark, as well as information about planning resources that organizations offer.
The President of the Initiative Foundation Kathy Gaalswyk says that their region is poised to achieve significant economic development through international business expansion, and that every global partnership can bring new capital and new jobs to both entities as well as the communities around them.
10/10/2012 - 8:45 AM
On Thursday 1st Avenue South from 8th Street South to 11th Street South will be closed to through traffic. This is the road that travels along the SCSU Wick Science Building and then down by the Husky football field.
The closure is expected to last a day as workers pave the final wear course on this roadway.
A detour for through traffic will not be posted and sidewalks adjacent to the construction site will be closed as well.
10/10/2012 - 3:50 AM
Motorists in the Clearwater area may experience delays starting Thursday. According to the Minnesota Department of Transportation, flaggers will control traffic on Highway 24 between Interstate 94 and the Mississippi River bridge beginning at 6 p.m.
The lane closures are expected to last until noon on Friday. The closure is needed to repair a section of pavement.
10/10/2012 - 10:50 AM
St. Cloud Police are looking for a suspect who stole a laptop from an apartment early Tuesday morning. St. Cloud Police say the burglary happened in the 700 block of 6th Avenue South between midnight and 3 a.m.
The victim reported to police that someone entered the apartment through a ground floor window by removing the screen.
Anyone with information on this incident is asked to call the St. Cloud Police at 251-1200.
10/10/2012 - 10:45 AM
GREAT Children's Theatre continues their 15th season with the epic tale The Hobbit. This not-to-be missed play opens at the Paramount Theatre on Friday, October 12th with a cast of 34 local actors.
GREAT Theatre wants you to join them for Tolkien's classic novel turned suspenseful, fast moving theatrical journey through Middle Earth.
The show runs from October 12th until October 21st and tickets are now on sale.
Page [
<<
270
271
272
273
274
275
276
277
278
279
>>
]