News Archive
NEWS ARCHIVE
Page [
<<
250
251
252
253
254
255
256
257
258
259
>>
]
01/30/2013 - 9:30 AM
IHOP is offering its customers a free short stack of buttermilk pancakes on Tuesday, February 5th from 7 a.m. to 10 p.m. at participating IHOPs. IHOP wants to raise money for the Children's Miracle Network Hospitals on National Pancake Day, and guests are invited to make voluntary donations to the Hospital.
IHOP has raised $10 million and given away 14 million pancakes since National Pancake Day was started back in 2006, and hopes to raise $3 million this year.
To find your local IHOP or donate online plead visit the event's website.
01/30/2013 - 2:00 AM
Stearns County's Domestic Violence Partnership and Court project received the Local Government Innovation Award by the Humphrey Institute of Public Affairs. Stearns County received the award for the innovations and improved quality of life that the project offers for domestic assault cases.
The project started in 2008 as a result of research that found about 30 domestic violence offenders were committing three to four felonies a year. The research was done by the Stearns County Attorney Janelle Kendall. She then partnered with lawmakers to develop a solution. The solution is the domestic violence court program.
The court uses intensive supervision, accountability and support programs. The program also includes drug and alcohol testing, access to treatment and strict no contact and behavior conditions for offenders.
According to the media release, the court has reduced the number of violent acts associated with offenders.
In February, the Domestic Violence Partnership will present at the 2013 National Justice Innovation Conference as one of the ten most innovative justice programs in the country.
01/30/2013 - 10:00 AM
It's going to get cold again as the National Weather Service has issued a wind chill advisory for most of central and southern Minnesota from Midnight tonight [Wednesday] through Friday at noon. Wind chills will be in the -25 to -35 range with a few areas hitting -40.
Frostbite is possible for exposed skin in 20-30 minutes when wind chills are in -25 to -35 temperatures and in 15 minutes when temperatures are -35 to -40 range. Winds will increase to 10 to 20 MPH and continue through Thursday.
According to SCSU Meteorology professor Bob Weisman, the cold air is a bit slower than forecast.
01/29/2013 - 5:00 AM
Over one-thousand students in grades seven through 12 will be at St. Cloud State University on Thursday for the fifth annual Science Technology Engineering and Math Summit, also known as the STEM Summit.
The summit will feature over 40 exhibits and presentations, including a 25-foot-diameter video dome called the ExploraDome. The portable dome is used to teach students about the solar system in a planetarium like setting.
One of the presentations will be by Jane Snell Copes. Copes presents under the name Professor Sepoc and applies her knowledge of inorganic chemistry and science to teach and entertain students of all ages.
Copes has planned a collection of different experiments for Thursday's summit. Some parts of her presentation will be based on the magic and potions in the Harry Potter book series. While reading the first book in the series, she found that she could recreate some of the book's magic spells with science.
According to the media release, Minnesota's U.S. Senator Al Franken is expected to do a video welcome message from Washington, DC.
01/29/2013 - 10:10 AM
Due to snowy roads, a Sauk Rapids woman was in a head on collision near Princeton on Sunday night around 9 p.m.
Minnesota State Patrol reports that 36-year-old Lorianne Schloe was driving on Highway 95 near 100th avenue, west of Princeton. Schloe lost control of her van due to the snowy road and crashed head on with a pick-up driven by 40-year-old Kyle Robb.
Both vehicles sustained heavy front-end damage and had to be towed from the scene.
Robb received minor injuries and Schloe and her passengers did not receive injuries.
01/28/2013 - 9:45 AM
Earlier this [Monday] morning an officer from the St. Cloud Police Department observed two men involved in a fight outside of McRudy's Bar in St. Cloud.
According to the police report, after the officer announced he was a police officer the two men had to be physically separated by the officer to stop the fight. The two men involved in the fight were 22-year-old Marvin Glen Matthews and 22-year-old Jeffrey Fitzgerald Bias II both from St. Cloud.
After stopping the fight, Matthews started pushing the officer, grabbed his jacket and fell to the ground. A crowd of 40 to 50 people encircled the officer and Matthews, with some pulling at the officer's jacket, interfering with the arrest. Pepper spray was used to move the crowd back and other officers assisted with the arrest and crowd control. Matthews was charged with disorderly conduct and obstructing the legal process and Bias II was charged with disorderly conduct.
Both were taken to the Stearns County jail and the officer did not receive any injuries.
01/28/2013 - 2:30 AM
The Stearns County Attorney's office says that the deputy who shot and injured Marcus Michael Barshaw in October will not be charged.
According to an investigation conducted by the Minnesota Bureau of Criminal Apprehension and a decision made by Stearns County Chief Attorney Michael Lieberg , deputy Chad Meemken's use of deadly force was justified to protect himself and other law enforcement, also to prevent Barshaw's escape.
28-year-old Barshaw was indicted by a Stearns County Grand Jury for first degree murder in the killing of Jeffery Schultz. According to police, Barshaw had shot 30-year-old Shultz multiple times on Oct. 21 in Rockville.
According to the statement of probable cause, Meemken shot Barshaw later on that day after he came out of an apartment holding what was believed to be an assault rifle. Barshaw did not put down his weapon when he was told to by police. Meemken shot and injured Barshaw as he began to point his weapon at Meemken.
01/28/2013 - 1:45 AM
Over the weekend the St. Cloud Police conducted extra enforcement in the downtown St. Cloud area.
During the extra enforcement, the police arrested four people for minor consumption and two for disorderly conduct. One person was arrested for giving false information to the police, and another person was arrested for having a fake ID.
The extra enforcement was initially planned because of an event called "St. Cloud: The Takeover." However, the event was cancelled by the business owners.
According to the St. Cloud Police, The promoters of the event were advertising bus transportation from the Twin Cities to St. Cloud for the event.
01/28/2013 - 11:30 AM
On Saturday officers were called to the 300 block of Laudenbach Court for a domestic assault complaint.
According to the report, officers learned that 23-year-old Akesha Hall and 24-year-old Katie Bennett both from St. Cloud were involved in an altercation where Bennett threw a glass object at Hall, striking her about the eye and causing an injury that required multiple stiches.
Hall was arrested at the scene, as she was in violation of an active Order for Protection between Bennett and Hall. Hall was treated for her injuries at the St. Cloud Hospital before being taken to the Stearns County Jail. Bennett was taken to the Stearns County Jail on Sunday, when officers found her in the downtown area. Bennett has pending charges for 2nd degree assault and domestic assault.
Katie Bennett Akesha Hall
01/28/2013 - 11:25 AM
On Sunday afternoon, the Stearns County Sheriff's Office were called to a vehicle accident on Ridgewood Road in St. Joseph Township.
According to the report, 64-year-old Raphael Wiltgen of St. Joseph was travelling west on Ridgewood Road when he lost control of the vehicle on the icy road and collided with a mailbox, a sign, and an electrical transformer box in the ditch.
Witlgen was taken to the St. Cloud Hospital by Gold Cross ambulance. Stearns County Sheriff's were assisted by the St. Joseph Police Department.
01/28/2013 - 10:30 AM
Dense fog is making travel tough for the southern half of Minnesota.
According to SCSU Meteorology Professor Bob Weismen, yesterday's mixture of freezing rain and snow has left a lot of moisture in the air with very light winds not helping to push it out. The freezing drizzle continued for much of last night, so even on treated roads ice may be present.
Temperatures for today will be warm enough for precipitation to start out as rain; however that will change to a mix of snow and rain and then just heavy snow later on in the evening.
There is a dense fog advisory for the southern half of Minnesota until noon today [Monday]. Many places in central and southern Minnesota have visibility down to one fourth of a mile.
01/28/2013 - 10:15 AM
St. Cloud Park and Recreation is sponsoring trips to go watch The Minnesota Timberwolves and the Minnesota Wild. The Timberwolves game is on Friday, March 29 against the Oklahoma Thunder and will cost $35.
The Minnesota Wild games are on Monday, April 1 against the Blues and will cost $27 and on Sunday, April 21 against the Flames and will cost $45. The cost for the tickets will include the game ticket and transportation by Coach.
You may either register at St. Cloud's website or in person at The Whitney Recreation Center or at the Lake George Municipal Complex.
01/25/2013 - 9:30 AM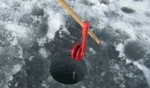 Want to go Ice fishing and win $1,000? The second annual Grandslam on Grand ice fishing contest is scheduled for Saturday, February 2 from 12:00 p.m. to 3:00 p.m. on Grand Lake near Cold Spring
The ice fishing contest helps support St. Cloud State University Baseball. The event will include prizes including a grand prize of $1,000 cash.
The cost to enter is $25 per hole and $15 for SCSU students; call coach Dolan at 320-333-3336 for more details on this offer.
To register for a hole in advance click here.
01/25/2013 - 9:30 AM
On Thursday morning the St. Cloud Police Department were called to a shoplifting complain in progress at the Target East.
According to the report, Target loss prevention was attempting to detain an individual stealing electronic merchandise from the business. An altercation occurred between the suspect and the loss prevention employee outside of Target, at which time the suspect displayed a folding knife with the blade extended towards the employee.
The suspect left the scene in a white minivan, possibly a Dodge with a dark luggage rack on the roof. The suspect is described as a white man in his early twenties and was wearing a dark blue coat and a dark blue hoodie with white lettering on the front.
The Target employee did not sustain any injuries during the incident.
Anyone with information is asked to contact the St. Cloud Police Department at 251-1200.
01/25/2013 - 10:45 AM
Police have arrested a man for burglary and aggravated robbery that happened earlier in the month.
On Saturday, January 12th a suspect entered a residence in the 800 block of St. Germain Street west and attempted to steal property from inside. Once inside, a resident confronted the suspect and attempted to stop him from stealing the property. At altercation ensued and the resident was cut with a knife by the suspect. The resident received minor injuries from the incident.
The suspect was identified as 23-year-old Adam John Hinnenkamp of St. Cloud and was arrested outside of the Department of Corrections Office in St. Cloud by the St. Cloud Police Department's Burglary task Force and the Violent Offender Task Force.
Hinnenkamp is being held at the Stearns County Jail pending charges of 1st degree burglary and aggravated robbery.
Page [
<<
250
251
252
253
254
255
256
257
258
259
>>
]