News Archive
NEWS ARCHIVE
Page [
<<
204
205
206
207
208
209
210
211
212
213
>>
]
12/11/2013 - 10:10 AM
Black ice, the near invisible road hazard, causes winter accidents throughout Minnesota.
MnDOT says black ice forms in a transparent layer when the air temperature is warmer than the road surface. It's most common at night or very early in the morning due to the extremely low temperatures. The most common spots for black ice to form is near water sources such as lakes and rivers, but it can also occur from vehicle exhaust and vehicle traffic melting the snow on roads, causing them to freeze later.
MnDOT has given some tips to avoid accidents caused by black ice. Driver's should use a safe speed for winter driving conditions, regardless of the posted speed limit. Also, keep a safe stopping distance from the vehicle in front of you, keep both hands on the steering wheel, don't use cruise control and avoid applying brakes on ice as it may cause a vehicle to skid.
12/10/2013 - 9:55 AM
Everyone traveling North on County Road 75 and Roosevelt Road, will be forced into single lane traffic between Washington Memorial Drive and Cooper Avenue.
According to the City Engineer's Office, the lane closure is due to the construction on the sanitary sewer lining.
The closure is expected to last until February.
12/10/2013 - 11:00 AM
DULUTH, Minn. (AP) - A 19-year-old college student is in critical condition after being found unconscious and suffering from hypothermia on the porch of a Duluth home.
Alyssa Jo Lommel of St. Cloud, was found Saturday morning after spending the night outside in subzero temperatures.
Duluth police say Lommel was at Regions Hospital in St. Paul Monday. Her condition was described as "stable critical."
Police say Lommel, a sophomore at the University of Minnesota Duluth, was found unconscious on the porch of her neighbor's house just after 9:30 a.m. Saturday. She had been dropped off at her home in Duluth at about midnight.
12/10/2013 - 10:55 AM
LITTLS FALLS, Minn. (AP) - The attorney for a Minnesota homeowner accused of fatally shooting two teens breaking into his house is asking an appeals court to intervene in the case.
Byron Smith's lawyer is asking the state Court of Appeals to review a Morrison County judge's decision to not dismiss a first-degree murder indictment against Smith.
The St. Cloud Times reports defense attorney Steven Meshbesher also will ask Judge Douglas Anderson on Friday to put the case against Smith on hold until the appeals court decides whether to get involved.
Smith, 65, is accused of killing Nicholas Brady and Haile Kifer after they broke into his house north of Little Falls on Thanksgiving Day 2012.
Smith's attorneys had argued that prosecutors made mistakes in presenting their case to the grand jury.
12/10/2013 - 10:20 AM
Just before 3:00 a.m. Tuesday morning, a house in Avon Township caught fire and was described by authorities as a "total loss."
The Avon Fire Department and Stearns County Deputies arrived on scene at the 33268 block of 185th Avenue and saw the house totally engulfed in flames.
The owners of the house, 22-year-old Kayla Lukaswicz and 25-year-old David Ratcliff where not home at the time of the blaze. No injuries were reported from the fire.
Stearns County investigators believe the cause of the fire to be electrical, but the case is still being investigated.
12/10/2013 - 10:00 AM
ST. JOSEPH, Minn. (AP) - The pastor at a church in central Minnesota says he's hoping for a miracle after Mary, Joseph and three sheep disappeared from the congregation's outdoor nativity display.
Church of St. Joseph Rev. Jerome Tupa says he hopes that whoever took the 3-foot-tall figures will have a change of heart and return them. Tupa says just a few barnyard animals remain in the display.
The pastor tells the St. Cloud Times the figures have more than a monetary value. They've been with the church for several decades. The parish still has the baby Jesus because it isn't place in the nativity scene until Christmas.
Tupa says a shepherd was stolen earlier on Thanksgiving Day.
12/09/2013 - 9:50 AM
Over the weekend an elderly Foley man crashed into the front of John's Barber Shop located at 240 4th Avenue North in Foley.
According to Foley Police, on Saturday, 88-year-old Jerome Wagner was parked outside of John's Barber Shop when he backed into a parked car around 9:30 a.m. A witness stopped Wagner before more damage occurred to the parked vehicle.
Investigators say Wagner then put the vehicle into drive and jumped the sidewalk, crashing into the front of John's Barber Shop.
Nobody inside the barber shop was injured. Wagner appeared to have no injuries and refused medical attention. The accident is currently under investigation.
12/09/2013 - 3:50 AM
ST. CLOUD, Minn. (AP) - An effort to clear a national backlog of veterans' benefits claims is making things worse in Minnesota.
County veterans' services directors tell the St. Cloud Times, it now takes as long as nine months to process claims that previously took about 90 days.
The U.S. Department of Veterans Affairs has taken fire for a national backlog that's resulted in some veterans waiting more than two years for claims to be processed.
Minnesota had a better-than-average record of expediting claims. As a result, the Veterans Benefits Administration gave its St. Paul office thousands of additional claims from other offices that were far behind.
Sen. Al Franken wants the VA to fix the problem, saying Minnesota veterans should not be punished because the St. Paul office is more effective than others.
12/09/2013 - 2:20 AM
The SCSU Student Government Election results have been delayed and are currently under a judicial investigation.
No comments on the judicial review have been made at this time. However, Student Government President Eric Petersen says he is confident that these concerns will be addressed before the scheduled announcement of the election results.
The results are scheduled to be announced at the next Student Government meeting.
The meeting is slated for this Thursday at 5:00 p.m. in the Cascade Room of the Atwood Memorial Center.
Referendums on the ballot include the Athletic Fee, and bringing back Homecoming.
12/09/2013 - 11:10 AM
ST. CLOUD, Minn. (AP) - Dangerously cold temperatures have settled into western and central Minnesota.
Subzero readings and brisk winds are expected to create wind chill readings that could drop to between 25 and 35 degrees below zero. The National Weather Service issued a wind chill advisory for central and western Wisconsin Monday afternoon through Tuesday morning.
The conditions can cause frostbite or hypothermia.
12/09/2013 - 10:15 AM
The deadline for applications to serve on a Stearns County Board or Committee is soon approaching.
The following committees are available for application:
-Board of Adjustment
-Community Corrections Advisory Board
-Dairy Advisory Committee
-Extension Committee
-Feedlot Review Committee
-Great River Regional Library
-Human Services Advisory Committee
-Noxious Weeds Appeal Committee
-Park Commission
-Planning Commission
-Social Services Task Force
-Stearns County Housing and Redevelopment Authority (HRA)
-Transitions Task Force
The application deadline is December 16.
12/06/2013 - 9:40 AM
St. Cloud Police were called to First Fuel Bank Thursday for suspicious activity, just after 11:00 p.m.
When Police arrived outside First Fuel Bank the officer says two men were seen fighting. During the arrest 26-year-old Michael Todd Saxon allegedly began fighting with the officer. Saxon was taken into custody and is being held for court in the Stearns County Jail on charges of 4th degree assault, disorderly conduct and obstruction.
Police also cited and released 24-year-old Paul Brian Mcdonough for disorderly conduct.
40-year-old Shannon Mary Obrien was also at the scene and was arrested for giving false information to police. Obrien was taken to the Stearns County Jail.
No additional information is available at this time.
12/06/2013 - 1:10 AM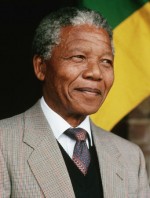 St. Cloud State University is planning a celebration of Nelson Mandela's life. The university has strong academic ties to South Africa with its study abroad program with Nelson Mandela Metropolitan University in Port Elizabeth, where students are immersed into learning about the life and impact of the Nobel Peace Prize winner.
University President Earl Potter writes in a campus wide email message that since the first St. Cloud State education–abroad opportunities in South Africa began in the late 1990s, the leadership and legacy of the esteemed statesman has had a deep and lasting influence on more than 600 participating students, faculty and staff. They return transformed, most particularly by the experience of standing in the place where Nelson Mandela was imprisoned for speaking out for equality and justice, knowing that he later emerged a leader who found his power within and wielded it with wisdom and quiet strength.
Students and faculty studying on the program visit to Mandela's former home in Soweto and to Robben Island, where he was imprisoned.
The celebration of Nelson Mandela's life is Wednesday, December 11 from noon to 1:30 p.m. in the Atwood Center's Ballroom and is open to the campus and community.
Potter added it has been a great honor for the university to have a partnership with Nelson Mandela Metropolitan University, named for the man whose resilience, humanity and relentless advocacy for justice has changed the world forever.
12/06/2013 - 12:00 PM
ST. PAUL, Minn. (AP) - The Minnesota Public Utilities Commission has told Xcel Energy to study retiring the two oldest units at its the nearby Becker Sherco power plant.
The PUC decided Thursday that Xcel should consider various retirement scenarios as part of a long-range plan that's due in July.
Sherco is Minnesota's largest coal-fired power plant. The Sierra Club and other environmental groups want to see Sherco's 1 and 2 units retired by 2020 because of their greenhouse gas emissions.
Several people testified Thursday that closing the plant near central Minnesota could cost jobs.
12/06/2013 - 11:30 AM
St. Cloud Police were called to the 3500 block of 3rd Street North just before 4:00 p.m. Thursday, for a domestic dispute in progress.
According to investigators, a 15-year-old St. Cloud boy allegedly threw hot grease from a frying pan at his mother. The juvenile suspect then fled the scene and was located shortly after.
The 15-year-old boy is currently being held at the Prairie Lakes Juvenile Detention Facility on charges of domestic assault and 2nd degree assault.
The extent of the mother's injuries hasn't been made public.
Page [
<<
204
205
206
207
208
209
210
211
212
213
>>
]